iKapa Dance – Inspiration in Motion
iKapa's vision & mission addresses the immediate challenges facing our people and society and we focus on the individual human development through the arts to create a direct and meaningful interaction with the people & their communities. iKapa implements professional, educational, entrepreneurial & infrastructural initiatives and activities.
iKapa is headed by South African Hero nominated Theo Ndindwa, iKapa's co-founder and artistic director, for the Obama Administration's Young African Leaders Initiative – later called the Mandela Fellowship.  Theo became one of only two professional performing artists to be chosen out of tens of thousands of applicants; studied Civic Engagement at Tulane University, met President and Mrs. Obama and members of his Cabinet, before coming to New York and working for three weeks on a choreography commission for the dancers of BDC.  The work he created, which has been performed in New York and on Asia, Europe and South America tours since, and at the Cape Town International Dance Festival.
These opportunities have allowed iKapa to transfer skills it has learned over four decades to its comparatively young South African counterparts as well as inspired the concept of the iKapa Hub, The Cape Town International Dance Festival—Town and Township and all of iKapa's productions and its mission of Training & Outreach. Read More…
Support iKapa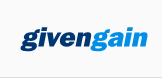 Sponsor a child to dance: click here
iKapa Dance is currently celebrating 10 years of changing
lives through dance and this year we have been busy
establishing the iKapa Hub a School-Based Arts & Culture
Centre at Bonga Primary School in Gugulethu. The iKapa
Hub is providing a dance, arts and culture education for
South Africa's disadvantaged youth.