Support iKapa
iKapa Foundation has a proven track record of producing innovative dance theatre productions of artistic excellence and an impeccable financial and corporate governance history.
There are multiple ways to support iKapa's work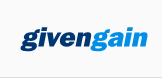 Sponsor a child to dance: click here
iKapa Dance is currently celebrating 10 years of changing
lives through dance and this year we have been busy
establishing the iKapa Hub a School-Based Arts & Culture
Centre at Bonga Primary School in Gugulethu. The iKapa
Hub is providing a dance, arts and culture education for
South Africa's disadvantaged youth.