Now's the time to vote for iKapa!
Whether we are your MySchool beneficiary or not you can
vote for iKapa. https://www.myschool.co.za/vote4charity#form-section
Every vote counts, each vote = R5, plus MySchool adds
another R5 for a referral.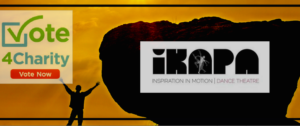 No card? No problem.
Sign up instantly online: https://www.myschool.co.za/supporter/apply/
or in-App: http://www.myschool.co.za/get-your-card-here/myschool-app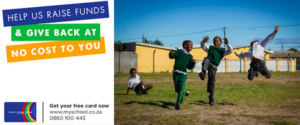 iKapa Dance is currently celebrating 10 years of changing
lives through dance and this year we have been busy
establishing the iKapa Hub a School-Based Arts & Culture
Centre at Bonga Primary School in Gugulethu.
The iKapa Hub is providing a dance, arts and culture education for South Africa's disadvantaged youth.