On Saturday 3 December #CTIDF travels to Gugulethu where the dance stage will headline a day of community activities around NY144 and NY145 Park and Bonga Primary School.
The stage programme will commence at 2pm; the surrounding area will be activated with informal community activities from noon onwards.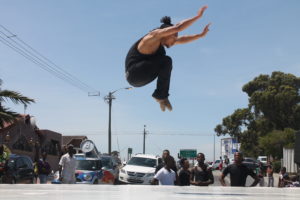 PROGRAMME
12:00 to 14:00 – iKapa Soccer Academy
Venue: Bonga Lower Primary School, NY147, School grounds.
Newly-formed iKapa Soccer Academy runs soccer workshops, coaching clinics & mini
tournament.
Contact: Bingo Tati 073 480 1517
14:00 to 15:00 – Kids' Movement Workshop
Venue: CTIDF Stage, cross street, facing the park, between NY 144 and NY 145
Description: Kids' Movement Workshop, presented by local & international artist.
FREE EVENT
14:00 until 17:00 – Community Social: Picnic / Park activities / Education
* HOME INNOVATION LABS, a non-profit based in Gugulethu is inviting local
community entrepreneurs and artists to set up stalls in the park area, to
exhibit/sell their products. All vendors will bring their own stalls and
umbrella. Number of vendors will not exceed 20.
Contact: Phindi Nqanqaro
078 904 2913 / homeinnovationlabs@gmail.com
* The IZIKO MOBILE MUSEUM will be in attendance, will exhibit and conduct informal, educational programmes for children.
* The GUGULETHU PUBLIC LIBRARY will be open, with informal, educational programmes for children.
* The Gugulethu Swimming Pool will be open and has a great space, view of the main stage, putt putt and option to cool down.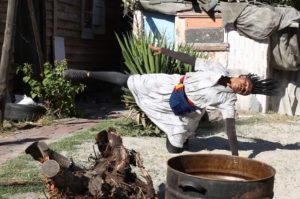 15:30 to 16:30 – Theatre in the Backyard
Venue: the backyard of a private residence around the festival hub
Description: Theatre in the Backyard presents Wait…Linda (1 hour) Wait… Linda is a dance theatre piece that shows a thin line or gap on how things were done in the olden days and now in the present era, here we find the story of a family that still lives in the olden days- the mother refuses for her child to give
birth in a hospital because of her believes. The obstacle is how and where they
do their rituals in preparation of delivering the baby.
Director: Mhlanguli George
Choreography: Mhlanguli George and Vathiswa Nodlayiya with some sections by Mzo Gasa and Maxwell Xolani Rani
Performed by Vathiswa Nodlayiya
Ticketed event: R50 at the door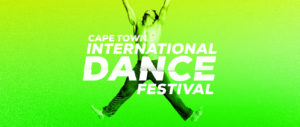 16:30 to 19:00 – Cape Town International Dance Festival Ikamva Lethu / Future Stage
Venue: CTIDF Stage, cross street, facing the park, between NY144 and NY145
FREE EVENT
16:30 to 17:00 Music / DJ / Band
17:00 to 19:00 Performances by local, international and upcoming community groups:
iKapa Dance Theatre, Salzburg Experimental Academy of Dance, De Châtel sur Place, Yaotl Physical Art Company, members of Cape Town City Ballet, 10 Hairy Legs and Oneheart, Vulindlela, PPG, Lukhanyo, Amapantsula, and many more.
19:00 to 20:00 – Theatre in the Backyard – repeat performance.
20:00 till late – Festival after Party – NY 147 Duma's Falling Leaves
Entrance R30
DJ, Guest Performances by iKapa Dance Theatre & Theatre in the Backyard.
#CTIDF at NY144/145 Park, Gugulethu, 3 Dec: Programme